The 4 Ways to Bid at an Auction:

In Person
If you can attend the auction room on the day, you are able to bid in person.
When you arrive, collect a copy of the addendum sheet to check for any last minute updates on the lots up for auction and check with a member of the Auction House team as to whether you need to pre-register to bid.
Collect a catalogue so you can follow the auction and you can also raise it if you wish to bid.
If you have any questions or need guidance, our team is happy to help and assist.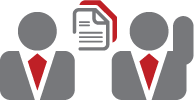 Proxy Bid
If you cannot attend the auction, you can choose to bid by proxy.
To organise a proxy bid, you need to complete the Proxy Bid Form which authorises Auction House to act for you and bid on your behalf up to your maximum amount.
Bidding is still made incrementally as the auction progresses, and the auctioneer will not automatically offer your maximum amount to try and get the property at the best price for you.
If you authorise a maximum bid of £100,000, and in the auction room you have the final bid at £90,000, as long as this is above the reserve price, you will have won the property below your maximum amount.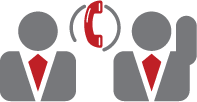 Telephone Bid
If you are unable to attend in person, but are available during the time of the auction, you can choose to bid by telephone.
To organise a telephone bid, you will need to complete a Telephone Bid Form and ensure you are contactable during the duration of the auction.
A member of the team will call you before the lot you are interested in comes up, they will repeat the auctioneer's words to you and you will tell the team member how much you wish to bid.

Internet Bidding
For certain auctions, it can be arranged for you to make bids via internet. It is a new service being trialled and is only offered at a limited number of our auctions. Please enquire with the Auction House team prior to the auction and they will advise you further.
In all cases, proof of ID and address is required. This includes photographic ID such as driving licence or passport, as well as proof of address such as a utility bill. For non-attending bids, you will need to also provide a cheque to cover 10% of your maximum bid and the administration fees, along with your completed form a minimum of two days before the auction. The form can be downloaded with the link above, or is available within the auction catalogue.